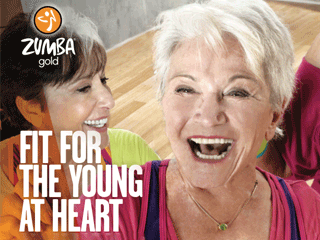 Zumba
Zumba is an exhilarating high energy Latin Dance Fitness class. The class consists of different dance styles including Salsa, Merengue and Cha Cha Cha put into routines that are easy to follow and so much fun. This class is a good calorie burner, great for improving cardo vascular fitness and co-ordination.
Zumba Gold
This program is more suitable for the over 60's or beginners. It has the same fun element as Zumba with all the different dance styles but is at a slightly slower pace with no impact involved. We work on co-ordination and balance too.
Zumba Gold Toning
This program has all the same Zumba Gold movements to the same catchy motivating music but Includes the use of Zumba toning sticks which weigh 1llb each. The emphasis is on shaping the body so also includes body toning exercises too. The sticks can also be used as maracas to add a fun element to the class.